Just before the Historic StarkVegas 10k, the owner of
VestigeWear
contacted me about wearing and giving an honest review on her re-purposed running headbands. Now I don't usually review much stuff, and I take the support I get from
Brooks
and
Gu
really seriously. But, neither company is in the women's headband market and for someone has yet to find a cute headband (for my massive hair) that doesn't slip off in the first mile of my run, I decided to give it a try.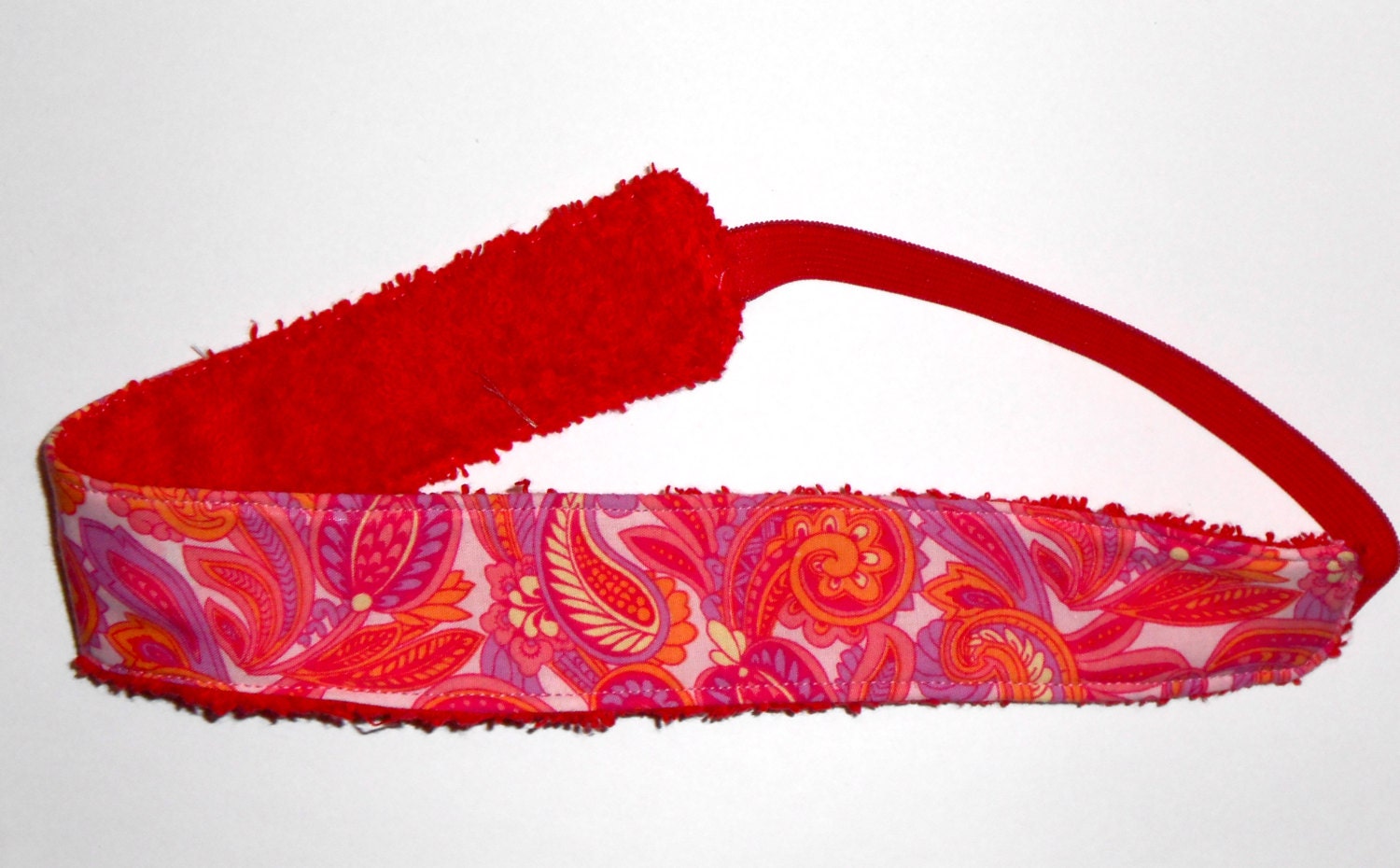 The owner sent me this
headband
(click to order, pictured above).She told me that it had a former life as a pair of capri pants and the backside was made of a piece of towel to prevent slipping. It was extremely cute (first impression) but when I put it on it seemed a little loose at first which I was worried about. Fortunately, on my first trial it didn't move AT ALL. Imagine my excitement, finally getting to sport a cute headband versus bobby pins and clips (of which I have lost by the thousands). I wore the headband that weekend for the Historic Starkvegas 10K (which I won, in the rain), the next day for my 20 milers, and again the very next week for the Viking Half.
Anyone that knows me knows my hair is very long and wild. If VestigeWear can handle my hair, it can surely handle yours. Check out her awesome selection at: http://www.etsy.com/shop/VestigeWear
Me, Maddy, and my DAD!! I was wearing a VestigeWear headband after wining the Viking Half-Marathon. No slipping or falling off for 13.1+ miles


There are numerous adorable styles and fabrics available. Check out her store at http://www.etsy.com/shop/VestigeWear